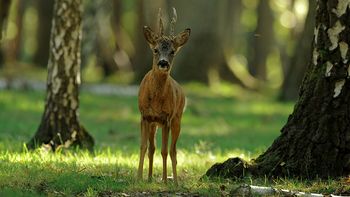 Bookable year round, excluding holidays.
Prices and offers upon request.
Do you love hunting and nature as much as our hotel director Karl-Heinz Bühler? Then spend vacation hunting in the middle of the Black Forest. Savor the tranquility of the surroundings, shoot a roe deer on May 1st for the opening of hunting season in Prinzbach's woods. Or go on a stalking hunt during the rut at the end of July or beginning of August. Wild boar at a certain moon phase, roe deer, fox or rabbit: the Black Forest offers so much variety.
If you are interested in a hunting vacation, please let us know. We will be happy to send you an individual offer.
Please note that the included services are only valid for the duration of the offer. Additional nights are excluded.
2 Nights
Can be extended by additional nights up to a maximum of 7 nights.