Our pampering packages
for your vacation in the Black Forest
We have company holidays; from 28.01.2018 from 15 o'clock to 08.02.2018 ! During this time, we are irregularly available by phone and by e-mail. We will process your request as soon as possible.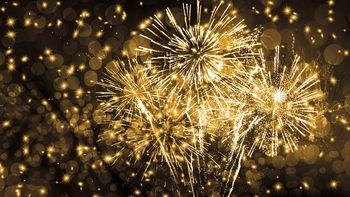 Happy New Year 2021
bookable - exclusively - from Tuesday, 28.12.2021 to Sunday, 02.01.2022 and only on request !
This year we have come up with something very special for you at the turn of the year. We do without the classical dance evening and instead offer you an evening full of variety and entertainment with Joachim Jung and a dinner show.
5 x overnight stays including breakfast buffet
3 x 5-course menu as part of the gourmet half board
Welcome drink at the first dinner
1 x Black Forest farmer's snack on Saturday, 02.01.20201, in the cosy wooden house on the Romanhof in Prinzbach
1 x New Year's Eve on 31.12.2020 with champagne reception, gala menu, midnight snack and dinner show
Short torchlight hike around Prinzbach followed by a mulled wine drink
New Year's coffee on Friday, 01.01.2020 in our cosy Bühler Stube
Use of our 800m² small but nice wellness area
train in the fitness room on modern cardio and strength machines
free travel by bus and train with the KONUS guest card (not valid on the day of arrival)
1 x BIODROGA Quick-Treatment: Small facial treatment for the lady, 30 min.
1 x back massage for the gentleman, 30 min.
Package price per person plus tourist tax of € 1,30 per adult (from 13 years) and per night.
Headquarters Badischer Hof
Suite = € 920,00
Double room "comfort" = € 850,00
Double room "Classic" = € 785,00
Dachstudio = € 785,00
Single room "Classic" = € 785,00
Single room "Standard" = € 755,00
Guesthouse Wiesengrund
Suite "Waldblick" = 970,00
Suite "Comfort" = € 920,00
Double room "Comfort" B = € 890,00
Single room "Standard" = € 780,00
Guesthouse Jägerhof
Suite "Deluxe" = € 940,00
Apartment = € 825,00
Single room "Comfort" = € 845,00
(2. person in room = € 645,00)
Single room "Standard" = € 770,00
Single room "Standard" without balcony = € 735,00
Children's prices New Year's Eve 2020
Overnight stay with children half board (up to 12 years) or half board (from 13 years) when staying in the parents' room.
0-4 years: bed & breakfast free of charge
5-10 years: € 37,00 per night
11-12 years: € 51,00 per night
12-14 years: € 59,00 per night
from
€ 785.--
per person
(in the room Double room "Klassik" type 3)