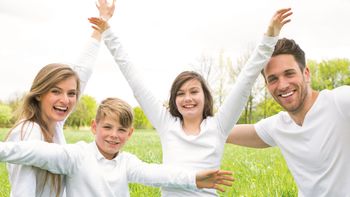 Bookable from Sunday to Sunday in the following periods:
Summer holidays:
Sunday, 24.06.2018-Sunday 19.09.2017
Autumn holidays:
Sunday, 30.09.2018 - Sunday, 04.11.2018
During the holidays we have a special package for families with children. Book 7 nights from
Sunday-Sunday including half-board
and get one ticket per family for Germany's largest leisure park "Europapark" in Rust.
Here you will find great family and leisure offers in the Ortenau.
Http://www.ortenaukreis.de/media/custom/2390_310_1.PDF?1401877220
Family-friendly children's rates (for children up to 14 years) in the summer & autumn holidays for a minimum of
7 nights
Children up to 9 years old, free of charge
Children from 10 to 12 years inclusive, € 20,00 per night with breakfast
Children from 12 to 14 years inclusive, € 33,00 per night with breakfast
Prices per night with half board and per adult in a spacious double room or in the spacious family room plus the children's rates and the tourist tax of 1.30 € per person and night.
from
€ 855,--
per person
(in the room Suite "Comfort")